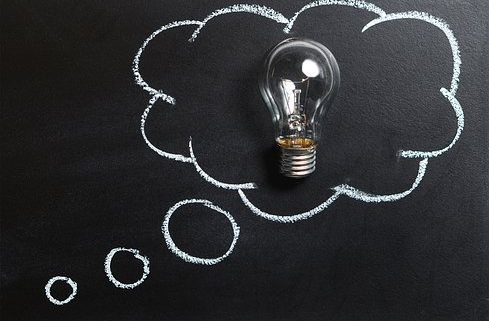 Compelling content may be an integral part of your marketing strategy, but what should you write about? When it comes to blog writing and preparing social media posts, where do you start?
The answer is simple; you start with your CUSTOMERS.
Any marketing campaign should focus on engaging with your ideal customer, so what matters to them? Below are five options to inspire you to get started with blog writing.
Respond to Frequently Asked Questions
Is your company regularly asked the same type of question? Now you have the opportunity to provide a full response. On several occasions, I was asked what should be included on an About Us page, so I decided to write a blog on the subject.
If you keep a record of the blog titles and when they were posted, it is easy to send a link to future customers who ask the same question.
Provide Product Reviews/ Recommendations
It's difficult to make a decision when there's so much choice, but you can help by providing clear information that enables customers to compare and evaluate the options. By helping to filter down the selection, you can help customers to find the best option to match their requirements. That can be incredibly helpful.
Present Aftercare Advice/User Guides
Aftercare can help your customers to get the most from your products or services. From practical guides, to 'did you know?' posts that explain specific features and how they can be used, the customer can get greater value from their purchase. Other related ideas include serving suggestions, design ideas or related recommendations.
Share Recent Case Studies
A great way to illustrate the difference that your goods and services make is through recent case studies. Remember to include the problem, as well as the solution (supported by before & after images). Case studies help your potential customers to understand the value of what you offer and the difference it can make.
Celebrate Success
To build trust in your brand, it is great to share tangible success. If your company have gained accreditation or have been publicly recognised in business or community awards, let others know. It is also great to share the success of your suppliers, employees and customers.
REMEMBER: When you publish a blog, add posts and links to the article on your social media profiles.
If the task still feels overwhelming and you'd rather focus on other areas of the business, my blog writing service could be of value.
http://write-it.co.uk/wp-content/uploads/2018/07/thought-2123970__340-e1530878068289.jpg
174
250
Catherine Davies
http://write-it.co.uk/wp-content/uploads/2018/02/write-it-logo-png.png
Catherine Davies
2018-07-06 12:50:51
2018-07-06 12:55:06
What can I Write About?