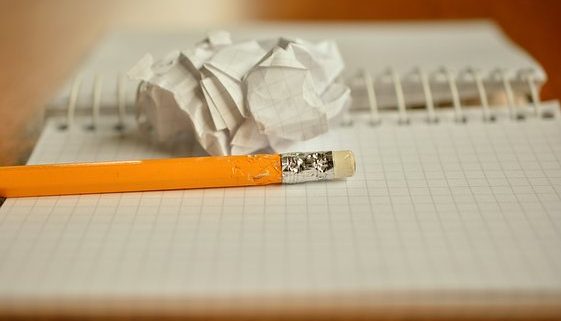 When it comes to blog writing, thinking up ideas can be a real stumbling block. A blank sheet of paper seems to wipe out all creative powers and you find yourself lost for words. If this is a familiar situation, I strongly advise you to prepare a content plan.
Yes, a content plan might take a few hours to compile, but it will become a valuable resource. With a structure in place and themes for each blog, you can avoid starting from scratch time and time again.
Start your Content Plan by Considering your Business Values and Objectives
Blogs provide a great forum for showcasing the developments of your business, as well as the underpinning company values. Jot down a few points that relate to your current focus.
What is the thought process behind current decisions?
What sparked a shift in direction?
Have you or your team recently attended any training?
What collaborations with other businesses are you working on?
This should help you highlight a couple of key points that you would like to share in a blog.
Working Example of Initial Idea Generation for a Content Plan
I recently worked with Helen Pettifer to put together a 6-month content plan. Helen offers corporate training in customer service. The themes we focused on were:
Vulnerable Customers – Helen has developed specific training around Customer Service for Vulnerable People, which she is keen to promote.
Customer Service Training – We talked about some recent training delivery and how these could be used as case studies to showcase her services.
Public Speaking – Helen has also been developing her public speaking skills and was keen to share this personal development.
Complain Handling – A popular course that Helen offers centres around Complaint Handling. She wished to share some insight on Root Cause Analysis, which is part of this training.
Now bring the Customer into the Picture
Blog writing is a careful balance between engaging with potential and existing customers, whilst also ticking search engine criteria. Yes, it is important to include keywords, but you need to add value to anyone reading the blog. For this reason, it is important to consider what blog content is of interest to readers. What is in it for them?
Explain how the new member of the team, training, state-of-the-art equipment or a new policy will have a positive effect on service delivery
Give away advice and information that will help the reader
Provide a product demonstration or review to help customers to gain a better understanding of what you offer
Consider how assembly instructions, aftercare advice or serving suggestions might ensure that readers can get the most out of their purchases
Add value by explaining the history, traditions or skills that relate to specific goods or services
Working Example of Adding Customer Focus to a Content Plan
Back to Helen; with four key topics in mind, we considered what her prospective readers might be interested in. We identified the following points:
Vulnerable Customers – Building a strong reputation for delivering great customer experiences, for every customer, every time
Customer Service Training – Having skilled motivated, confident and supportive staff who consistency provide great customer service
Public Speaking – Understanding how Helen can aid their team and gaining confidence in her skills
Complaint Handling – How to diagnose the root cause of complaints in order to make small changes that have a big impact
Adding Dates to a Content Plan
It is easy to put blog writing to the bottom of the pile. With so many other demands on your time, it is seldom the top priority. It is, however, an important means of engaging with readers and adding, fresh relevant content to your website. This will help to attract visitors and extend your potential reach.
By adding dates to a content plan, you start to hold yourself accountable. It gives a deadline, which can prove to be a good motivator!
My advice is to be realistic and consistent whenever possible. How frequently can you find time to prepare and post a blog?
Working Example of Adding a Timeframe to a Content Plan
In Helen's case, she decided that once every 3 weeks would work for her business.
With the dates mapped out, we could consider the best time to talk about the themes. Dementia Week in May offers the ideal opportunity to talk about Vulnerable Customers, when awareness is already heightened.
Incorporate Extra Information into your Content Plan
When the dates are listed and the theme for each blog identified, you can help your future self a little more with a few added details.
Which page of your website will the blog link to? Copy and paste it into the plan
Will you include links to other sites and if so, which are relevant?
Do you have some ideas in mind of points that you want to cover in the blog
Is there a report or news article that you've read recently, which has a few key points that relate to your theme?
The more pointers you can incorporate, the easier it is to focus when you have time to prepare the blog.
Working from a Content Plan
With a content plan in place, you'll have a starting point and initial ideas to work from. It will prove far more efficient than staring at a blank screen! If you still feel at a bit of a loss, get in touch: catherine@write-it.co.uk. In a content planning session, I can help you to develop ideas and compile the information you need to move forward.
http://write-it.co.uk/wp-content/uploads/2019/04/pencil-1891732__340.jpg
340
561
Catherine Davies
http://write-it.co.uk/wp-content/uploads/2018/02/write-it-logo-png.png
Catherine Davies
2019-04-01 13:28:18
2019-04-01 13:30:18
Tips on Preparing a Content Plan