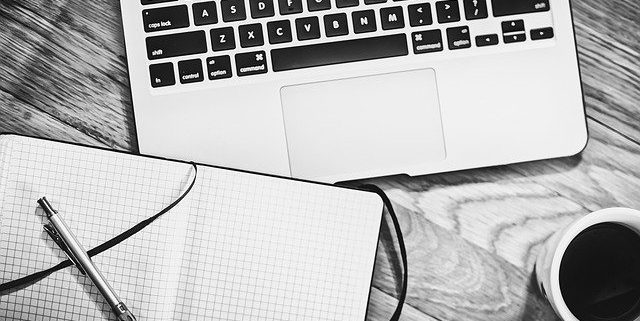 Furlough has provided many with the time to realise long-held ambitions. Online forums are filled with questions about the different aspects of starting a business. From business bank accounts and e-commerce platforms to marketing tips and website content, shared advice is helping many to feel positive about the future.
A good friend has been studying Interior Design, building a portfolio and gaining practical experience in a construction company. She has been preparing to launch her own business for years. Weeks without work have been used productively and she got in touch.
Her initial thoughts were to create a simple website. As she responds better to images than text, she planned to keep wording to a minimum. She asked if I have any advice on what should be included in the text and if writing a blog was necessary.
Below is my advice. I thought it could be useful information for anyone setting up a business and considering website content.
Website Planning
Before you start work on the website, it is advisable to undertake some serious research.
Customer Focused Content
Setting up a business means that you need to plan everything from the perspective of your ideal customer. The reality is, it isn't about what you want, it is all about what they want! So, you need to get in their head and work out what will sell your services to them.
I would suggest you start by answering these questions:
Who is your ideal customer?
Where do they shop?
What do they read?
Why do they want the (goods or) services you will offer?
Why don't they (make it or) do it themselves?
What would convince them to make you a contender?
What barriers might prevent them from placing an order?
Are there barriers which might prevent them from employing you specifically?
What are their expectations?
I know it is especially tricky at the moment, but it is insightful if you can find ways to get into their world (the places they visit) and their heads (the online groups they join, articles they read…). What is influencing their decisions?
If you want to take this further, this article on Neil Patel's site provides more insight in how to understand your customers.
It might be that you have more than one ideal customer, so this activity should be repeated.
What is the Competition Offering?
You also need to suss out the competition. Who are your online competitors? (in her case Interior Designers in her geographical location, but also kitchen fitters/home furnishing stores who offer a design service).
What does their website look like?
Which pages have they got on their website?
What information are they sharing?
You do not want to replicate their websites, but it is useful to see who you are up against and what they offer. You can learn from their mistakes and improve on the bits that they have got right!
The Purpose of the Website
The next step is to seriously consider what you want your website to do.
Is it simply a stylish catalogue of your work?
Do you want people to find it online?
Do you want it to operate as a sales tool?
Would it be helpful if it enabled you to create a list of interested contacts?
Will it provide useful information to customers?
Website Content
Every business offer and every target market is different. When it comes to the design and content of your website, there is no set formula.
It is only when you have the answers to these questions, that a website developer can build a site that works for your company. It is only then that you can plan the website content – not around what you want, but what the customer is looking for.
With the answers to these questions, it is possible to make informed decisions about:
Whether a low-cost DIY website is better value than paying a professional to design your web pages
If Search Engine Optimisation (SEO) is important
What content to include on your pages
Whether a regular blog writing will benefit your business or distract from other tasks
She is now working through these questions. This exercise will help me to provide her with useful advice and it could also help her with other marketing strategies. I hope it will help you too. Just remember that you only have a business if you have customers, so your website content has to meet their needs, rather than yours.
Writing Website Content
Are your time and skills are better spent on other areas of the business set up or development? If writing website copy, content planning or creating blogs is not your forte, I can help you to move the project forward. For further information, please email catherine@write-it.co.uk.
http://write-it.co.uk/wp-content/uploads/2020/06/computer-820281_640.jpg
412
640
Catherine Davies
http://write-it.co.uk/wp-content/uploads/2018/02/write-it-logo-png.png
Catherine Davies
2020-06-18 10:08:48
2020-06-18 10:08:48
Any Advice on Website Content?