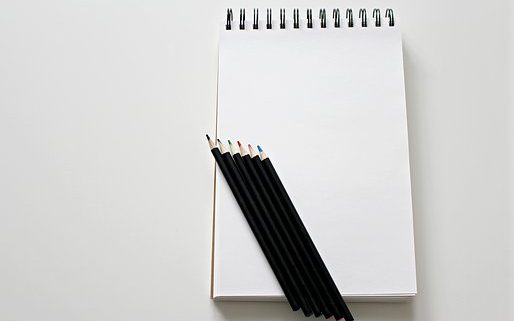 It's commonplace for websites to have an About Us page, but what purpose does this serve? Surely your visitors are only interested in your products, services and prices.
The most visited pages on a website are the Home, Contact and About Us pages. (If you have Google Analytics, you can check the exact number of page visits on your website.) When writing website content, it is vital that these pages really hit the mark.
Whatever you offer, there will be a host of other companies who could also serve your customers. Your About Us page content is the primary opportunity to convince them to come to you.
The About Us page provides the opportunity to differentiate your business from the competition. It should:
Make your Business More Approachable
Celebrate the Values that Underpin your Business
Build Trust in your Services
Invite interaction
Make your Business More Approachable
If you want people to call, email or pop in, it's important to make your company approachable.
Write the About Us page in a friendly, conversational style.
Use 'we', 'us' and 'you', rather than your company name and 'our clients'. This may not fit with the style of copy writing on your Home and other pages, but the About Us page is all about adding a bit of personality to your website.
Include professional quality photos of your team, particularly customer facing staff.
Photos make you easily recognisable. Visitors may have previously met members of your team at exhibitions, networking or socially. Your company is instantly familiar when they see a photo of a person they recognise on your website. Equally, a photo will help them to identify you when they arrive at a training session, turn up for a meeting or when you are stood on their doorstep ready to fix their boiler.
Consider Video Content
Video content can bring your team to life. Consider opportunities to show collaborative team work, possibly on a work project or volunteering for a local charity.
Celebrate the Values that Underpin your Business
About Us is the ideal website page to communicate your company values. Your values should be determined by the desire to provide the best services to your target customers, so let them know. Do you have a reputation for quality, is customer convenience a priority or have you developed strong environmental credentials? If you've received a business award for your values, or have gained relevant accreditation, let it be known!
Build Trust in your Services
Seal of Approval
If your business is an approved provider or has been independently rated, add logos to your page.
Social Proof
Include case studies and testimonials to show how others have benefitted from working with you.
Established Business
Readers trust an established business, but if you are a start-up, mention previous roles to highlight your expertise. If this is a completely new venture, focus on what your company are going to do better than the rest to meet customer's needs.
Invite Further Interaction
Having made the effort to build a little rapport, allow visitors the opportunity to keep in touch. Invite them to 'follow' your company on social media, sign up for your monthly newsletter or request a free consultation. What would be your preferred call to action?
What to Avoid on an About Us Page
Having provided ideas on what to include, it's also important to mention five things that must be avoided:
Technical or Industry Jargon
A Sales Pitch
Lengthy Mission Statements
A detailed autobiography of the company
Fake or very out of date reviews and testimonials
Should any of these feature on your company's About Us page, it's time for change!
FREE 'ABOUT US' PAGE REVIEW
If you would like a bit of feedback on your company's About Us page content, email me a link and I'll share my thoughts.
http://write-it.co.uk/wp-content/uploads/2018/05/notebook-2510241__340.jpg
340
514
Catherine Davies
http://write-it.co.uk/wp-content/uploads/2018/02/write-it-logo-png.png
Catherine Davies
2018-05-01 09:38:48
2018-05-01 09:38:48
What About Us?