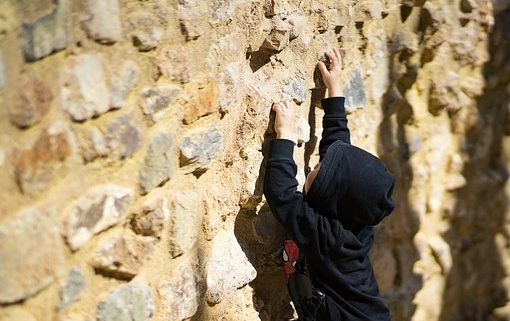 Getting in front of your ideal customers, at the point when they need your services, is a challenge for any small business. As a freelance copywriter, many people don't immediately see a value in my services. They can write, have a good command of language and know their business inside out. Writing website content is something that they can manage in-house.
I can drop optimisation into the conversation, or highlight the advantages of an object perspective, but these aren't sufficiently strong convincers at that moment in time.
The trick is to identify the point at which writing content became an inconvenience. The moment when they realised that writing page copy was more hassle than it was worth. At this 'pain' point, it becomes far easier to sell my services.
Is it really cost effective to prepare content in-house?
Having previously worked in a Web Design agency, I had insight. When a web design project is commissioned, a high proportion of customers would decide to produce the content themselves. Against advice, they believed that their photographic, video production and writing skills would suffice.
Preparing all content in-house certainly helped to keep the cost of the website build down. For a start-up company, this budget conscious approach is understandable. For established, professional organisations, it seems short-sighted.
Content creation is a time-consuming task and their efforts could be put to better use in their area of expertise. Several weeks, or months, into the project, when content creation was still at the bottom of their 'to do' list, they realised that this was a stress they could do without. At this 'pain' point, they asked for help.
Small Business Networking
At small business networking, I've met with a number of web designers. By recommending my services, they provide a solution for their customers in the hour of need. This collaborative approach keeps the project moving, which leads to satisfied customers. It also helps to complete the job, so they can get paid.
In my local small business networking group, we considered who we should be working with, in order to reach our ideal customers at their point of need. These were the results of our discussion:
So, speaking directly to your ideal customers at the right time can be a challenge, but build up strong connections and you may find a way. Who should you be talking to? If you believe that I can help you, please get in touch: catherine@write-it.co.uk
http://write-it.co.uk/wp-content/uploads/2018/08/boy-3213773__340.jpg
340
510
Catherine Davies
http://write-it.co.uk/wp-content/uploads/2018/02/write-it-logo-png.png
Catherine Davies
2018-08-17 14:03:41
2018-08-17 14:03:41
How to Reach your Ideal Customers