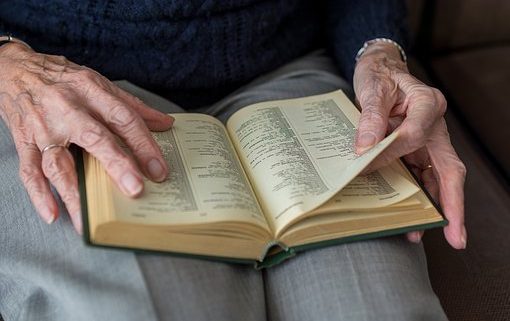 An inspiring lady called Benedicta Lasoye (Bee) recently visited my daughter's school. Her aim was to increase awareness of Dementia in the younger generation.
With many of the children knowing someone with Dementia, Bee also shared ideas on how they could still interact with grandparents and friends. The suggestions included enjoying songs and music together, or looking through photos from the past.
My grandparents suffered from Dementia, so my daughter understood that conversations were often confusing or repetitive. She did make an effort to learn some songs and Christmas carols, so my Grandma would sing along; on one occasion, she even got my Grandma up dancing to The 'Hokey Cokey'!
During Bee's visit, the school pupils all agreed to become Dementia Friends. The teachers encouraged the children to write a blog based on what they had learnt. To mark Dementia Awareness week, I thought I would share my daughter's blog writing skills.
Do Your Grandparents Have a Secret?
Bee from Dementia Friends recently visited TJS and we've become the biggest group of local supporters that she's ever made in one day!
Although I am proud to be a Dementia friend, I think that it is important to spend time with elderly people, such as your grandparents, before they start forgetting things.
My Grandad is a bit wobbly on his feet now, but used to play county cricket. He's taught me to play chess, but he hasn't told me his 'five moves to win' secret, so he usually wins!
My Granny used to be an English Teacher. We share a passion for fossils and both enjoy word games. She spends a lot of time looking after Grandad, so we both enjoy going out together. I think Grandad likes it too (because he can sneak lots of chocolate whilst Granny is out).
If you enjoy reading books such as Grandpa's Great Escape and Gangster Granny, you might be interested in the stories that your Grandparents have to tell you. Who knows, maybe they have some secrets too!
If you are an Aylesbury based business or organisation that is keen to build your awareness of how to become more Dementia Friendly, you can contact Benedicta: benedicta.lasoye@aylesburytowncouncil.gov.uk
http://write-it.co.uk/wp-content/uploads/2018/05/book-3188289__340.jpg
340
510
Catherine Davies
http://write-it.co.uk/wp-content/uploads/2018/02/write-it-logo-png.png
Catherine Davies
2018-05-21 08:27:17
2018-05-21 12:10:24
Dementia Week Blog Writing