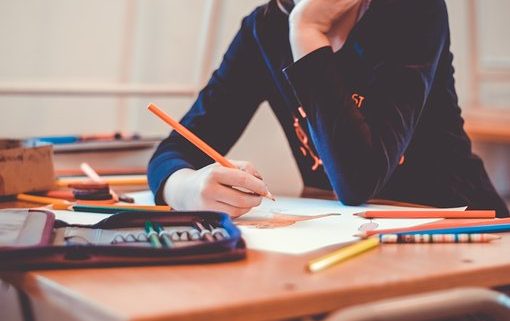 If you are new to blog writing, or regularly struggle to write your business blog, these five points may help you get on track.
Blog Writing Plan
Staring at a blank screen, waiting for inspiration to strike is a waste of time. You need to start with a 3-6 month content plan. Consider topics that would be of interest or value to your website visitors, as well as the frequency of posting.
Another benefit of a plan is that you could set aside a day when you feel in the right frame of mind and prepare a number of blogs in one go. These may be rough drafts that you revisit or a finished article. If you are happy with your blog writing, scheduling tools make it possible to load the content onto your website in advance and even prepare social media links.
If you need assistance with content planning, get in touch.
Word Count and Keywords
Blogs can vary in length, but you should aim for a minimum of 500 words, ideally more. A high word count will increase the chance of the search engines recognising the blog content as relevant to search terms. It is important to find informative and relevant content to achieve your word count target; don't waffle.
Consider the primary keyword that you want to feature in your blog writing. This should ideally appear in the title, subtitle and core text. Secondary, related keywords should also be included a couple of times. If you need help, there are free and paid for tools for researching keywords.
Researching your Blog
There is a wealth of data, reports and information online. Use this to build on your initial blog writing idea. As an example, studies and surveys can provide insightful data and conclusions that support your point. You do need to check the information is up to date and of course, credit the source.
Break up the Text
It is difficult to read a lengthy blog, so break it up into manageable chunks. Subtitles help readers to skim through and find the information of interest. Bullet points are another way to break up the text; you can apply them to lists and in a summary.
A common issue in blog writing is the use of very long sentences. On a screen, it is easier to read and follow shorter sentences, so split any that are too lengthy.
Include Links in your Blog Writing
A link should provide an interested reader with an opportunity to find out more. The link can be internal – leading to another page (or blog) on your website, or external – leading to a page on another website.
With links, it is important to use the most effective anchor text and ensure that you are directing the reader to the most relevant page for expanding on the point being made.
With these five tips and a little time on your hands, you can regularly update your website's blog page.
http://write-it.co.uk/wp-content/uploads/2018/06/school-1974369__340.jpg
340
510
Catherine Davies
http://write-it.co.uk/wp-content/uploads/2018/02/write-it-logo-png.png
Catherine Davies
2018-06-01 07:56:53
2018-06-01 07:56:53
Before Starting Blog Writing